Submitted by

Robin

on 25. June 2018 - 18:00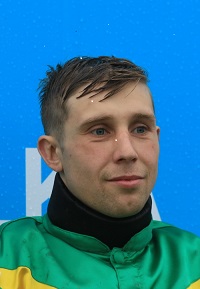 The June qualification race for the 2018 Velka Pardubicka was run on good ground, on a pleasantly mild afternoon. Fifteen runners went to the start. Ange Guardian, which had finished 2nd in the May qualification race, started as favourite, and the second favourite was Zarif, also trained by Josef Váňa.
7-year-old Bridgeur is beginning to establish himself as a front-runner. 12-year-old Ter Mill, which has often filled this role over a number of years, tucked in in 2nd place, and Charme Look also ran prominently. All went smoothly for a while, until Sisi Merble came down in mid-race, and brought Kasim down too. Val de Guye was pulled up soon afterwards.
The pace was nothing special, but Ribelino and Nikas were sluggish again, and it increasingly appears that they are both past their best. El Dorado lost his rider at the English Fence. When they crossed the ploughed field heading towards the last bend, Bridgeur and Ter Mill were still going strong, and they were joined at the head of the field by Ange Guardian, Zarif and Hegnus. Charme Look fell at Havel's Fence, and Power Zar was pulled up at about this point.  Jan Kartochvíl took Ange Guardain into the lead with 400 metres to go, and noone was able to catch him. Hegnus got the better of Ter Mill in the last 150 metres. Zarif finished 4th, and Bridgeur held on for a creditable 5th place. The other four finishers, Vajgaros, Ribelino, Modena and Nikas, were all very welll beaten.
1192 Cena města Pardubic II.kval. Na VP - Memoriál Mjr M.Svobody
  Steeplechase crosscountry NL - 5800 m, Stakes, 5-y-o+
CzK 400.000 (160000 - 88000 - 56000 - 40000 - 28000 - 16000 - 12000)

| | | | | | | | | |
| --- | --- | --- | --- | --- | --- | --- | --- | --- |
|   | Horse's name | Weight |   | Riderverdict | čas | st.č. | trenér | evq |
| 1. | | 70,0 | | Easily | 07:32,71 | 9 | | 30 |
| 2. | | 70,0 | | 3 ½ | 07:33,48 | 16 | | 60 |
| 3. | | 70,0 | | 1 | 07:33,57 | 8 | | 200 |
| 4. | | 70,0 | | 3 ¼ | 07:34,26 | 15 | | 40 |
| 5. | | 70,0 | | 2 ¼ | 07:34,70 | 4 | | 70 |
| 6. | | 70,0 | | Dist. | 07:39,37 | 10 | | 250 |
| 7. | | 70,0 | | 2 | 07:39,71 | 12 | | 250 |
| 8. | | 68,0 | | Dist. | 07:47,68 | 14 | | 400 |
| 9. | | 70,0 | | Dist. | 07:56,48 | 2 | | 200 |
| PU | | 70,0 | |   |   | 7 | | 140 |
| PU | | 70,0 | |   |   | 3 | | 400 |
| F | | 70,0 | |   |   | 13 | | 27 |
| F | | 70,0 | |   |   | 11 | | 400 |
| F | | 68,0 | |   |   | 6 | | 400 |
| UR | | 70,0 | |   |   | 5 | | 300 |