Submitted by

Robin

on 10. January 2019 - 13:18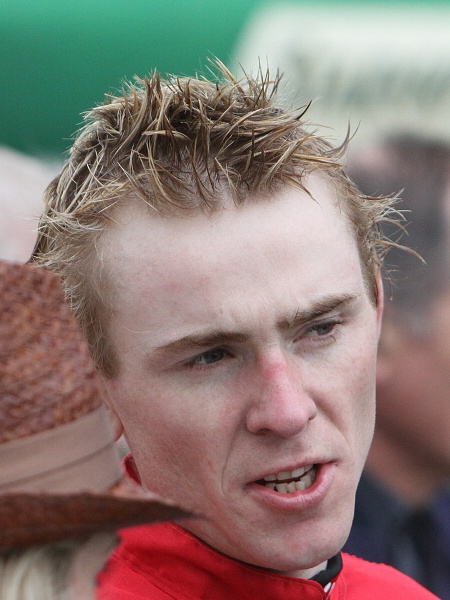 In 2017, Jaromír Šafář won the title of Czech champion jockey on the flat, and took on a new challenge in Germany, accepting an offer to work for trainer Pavel Vovčenko. His first season in Germany has now come to an end, but within the framework of that season he also rode in a total of 77 races in the Czech Republic and Slovakia. He was far away from winning a title in any of these countries, but he still rates the 2018 season as successful.
"Although I only rode six winners in Germany, two of them were in Listed races, so I am pretty pleased with the results," Šafář admits. "I also got opportunities to ride in the Czech Republic and in Slovakia, so I was kept quite busy. There were quite a few winners. Overall, it was a good year for me. Even if I had fewer winners, that was made up for by the better prizemoney, and I'm up on the previous year," He intends to remain in Germany for 2019.
"There's no reason to change. I'm happy with the work, and I think I'll be getting more rides in Germany. Just recently, I had four rides on a sand track, and the same thing in December. I'm gradually getting more chances in other races." The highpoints of his time in Germany so far have been the wins in Listed races, and also his experience of riding in France. "Riding in a Group 1 race in France is an opportunity I probably wouldn't have got in the Czech Republic," he adds.
This year again he plans to appear at the Czech racetracks. "I'll be happy to ride in the Czech Republic when I can," he says, though he does not yet have any agreed arrangements. In 2018, Jaromír Šafář had his best rides in the saddle of horses trained by Josefa Váňa, whose Touch of Genius he rode to victory in the 2015 Czech Derby and also in the Slovak Derby.
***
This interview first appeared in the Czech language pages of Dostihový svět. The interview and the photo were taken by our editor, Petr Guth.
More and more of our good jockeys, like Jaromír Šafář, have realized that they, as EU passport holders, need not limit their riding to the Czech Republic and to the period between April and October. If he, and several others, can arrange to be available for the classic races here and in Slovakia, and, why not, in Hungary, while making their name in, let us say, Qatar or Japan, good luck to them! Filip Minařík is currently in Japan, and I think Tomáš Lukášek is again in Qatar, after doing very well there last winter.