Submitted by

Robin

on 3. March 2019 - 14:59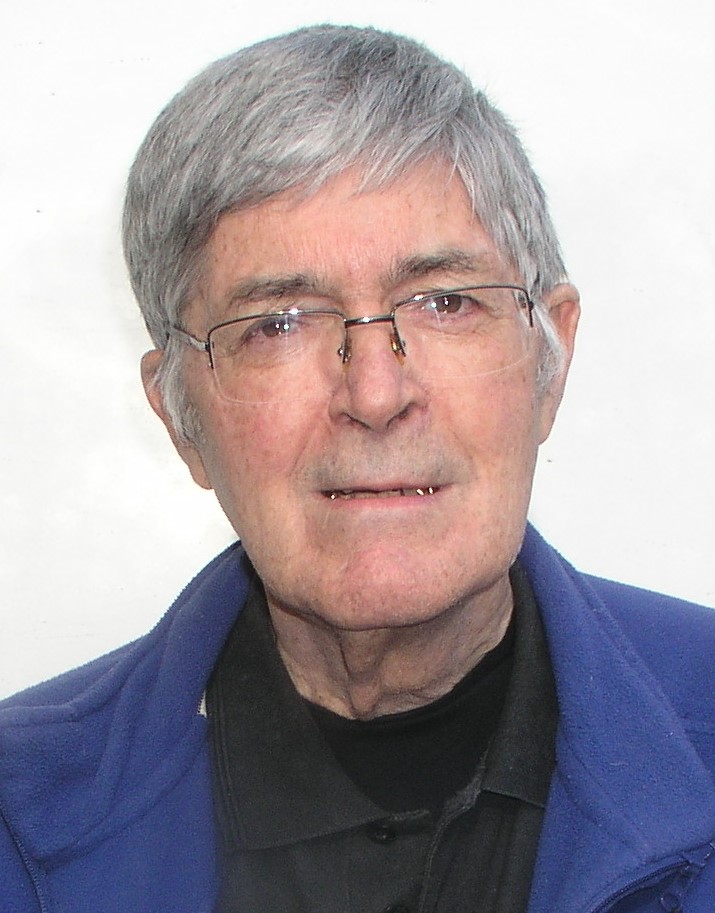 February 2019 was a very mild month in the Czech Republic, with many bright sunny days. However, clear skies brought a good number of frosty nights and early mornings. I am told that there was still quite good skiing and plenty of snow at the end of February at elevations of 700 metres or more - many of our trainers are based in the highlands. However, here in Prague we have had little snow and little ice, thank goodness, all winter, and February was a dry month. At the end of February, in most years, it is hard to imagine that there will be horseracing on turf within a period of five weeks. In 2018/2019, however, it would have been possible to race on turf for most of the winter. Now, on the first weekend in March, an afternoon at the races, with a warm coat on, would have been a pleasant prospect.
Our 2019 season begins on Sunday, April 7th, with a flat race meeting at Prague Velká Chuchle, when the Gomba Handicap, over 1200 metres will be the traditional feature race on the opening day.
In spite of the mild weather, not many of our trainers sent horses to run abroad in February, Only Josef Váňa junior had any winners – he had 4 winners from 7 runners, over fences at Pisa and Treviso. Since he started as a trainer at the beginning of this year, he has trained 9 winners from 16 runners, including 9 winners from 14 races in Italy.
Josef Bartoš had quite a bad fall at Pisa, unfortunately, on a horse prepared by an Italian trainer, breaking more than one rib and being kept in hospital for some days. Everybody wishes this popular and much-respected jockey a good recovery. Czech jockey Jan Kratochvíl will be a more than adequate replacement for Josef Bartoš, and the Váňas are also in the happy position of having Patrick Boekhout available to ride for them. Jan Faltejsek is also now based in the Czech Republic again, and he, too, is happy to be offered good rides anywhere.
While the Váňas have taken good measures to provide good riders for their good horses over fences, the retirement of Josef Váňa jnr from race riding and the injury to Josef Bartoš have drawn attention to the shortage of experienced jumps riders here. And now, our champion jumps jockey, Sertash Ferhanov, has announced that he does not intend to base himself here this summer. He has spent the winter in France, with leading trainer Guillaume Macaire, and the trainer wants him to stay on. Of course, we wish him well and hope he will make an impression in France. We also hope that he will not break all links with Czech horseracing, and that he will appear on our racecourses again.
Sertash Ferhanov's younger brother, Beysim, who finished 2nd in our flat jockeys' championship in 2018, has moved to another trainer. He is now at the Rabbit Trhový Štěpánov stable, working for trainer Allan Petrlík. At the beginning of March, I greet the Ferhanov brothers and all Bulgarian and Bulgarophile readers of this newsletter: Честита баба Марта! Нека на един истински български празник си пожелаем много здраве, щастие и късмет.
We are left with an extremely limited number of established riders over fences who are below the age of 30 (or, indeed, below the age of 40). It seems that 2019 could be the year when horses are withdrawn from races here because the trainer simply cannot find a suitable rider for them. I have been less quick than some others to declare a jockey crisis in Czech racing, but even I have to admit that we are now very short of good riders over fences.
The shortage is not quite so acute on the flat, though the number of strong Czech boys weighing 50 kg or less that apply for the school for apprentices is now more or less zero. It is high time to look beyond the pool of small, tough Czech boys for our prospective jockeys. There are plenty of countries without proper opportunities for young people in horseracing, but where small tough boys dream of becoming professional jockeys. Czech racing has offered an opportunity to a few such boys in the past. Kazakh jockey Bauyrzhan Murzabayev and Bulgarian brothers Sertash and Beysim Ferhanov have received good opportunities and have made their names here in recent years
As far as the shortage of good riders on the flat is concerned, there is a pool of local talent that is underexploited: tough lightweight girls. The school for apprentices nowadays has a preponderance of girls. Girls do get chances to ride in races here, if they show some aptitude. However, their rides are especially at low weights and in low category races – old hands from the UK are brought in for rides in our big races. It has been suggested to me that many of the young girls in Czech racing do not work hard enough on their physical condition, and worry that potential boyfriends might prefer girls with small biceps. Nevertheless, ambitious girls, especially those with family, friends and partners who support their ambition, have done well in our racing, and can do even better in future.
This brings me to the greatest role model for all girl riders, in the Czech Republic and all over the world. Countess Lata Brandisová, who rode Kinsky mare Norma to victory the 1937 Velka Pardubicka, should be one of the most famous female athletes of all time. Until now, however, she has remained little known even in her home country, Czechoslavakia. In March 2019, the first-ever book about her, under the title Unbreakable, will be published! I will not repeat here what you can find in articles just below this newsletter on this website. I will just assure readers that this is an outstanding book about a remarkable personality, and that you should all give it to each other as a present that the recipient will truly appreciate. A translation into Czech language is currently being made.
The author of Unbreakable is Richard Askwith, who is a prizewinning writer about extreme sports and extreme sportsmen and sportswomen, and about the personal, social and political context that in which remarkable sporting successes have been achieved by determined individuals. For his book on fell running (endurance running up and down mountains), he personally experienced many of the iconic fell runs as an exhausted participant. This led on to his book on the most extreme athlete in Olympic history, Emil Zátopek. After his study of the life and times of Zátopek, Richard Askwith's attention was drawn to another Czech, Countess Lata Brandisová, whose remarkable sporting achievement provided even less protection against oblivion and oppression than had been accorded to multiple gold medal winner Zátopek.
A month from now, Britain will presumable have left the European Union. As soon as the foolish outcome of the foolish referendum has foolishly been respected, we will, I hope, immediately reapply for membership.