Submitted by

Robin

on 5. March 2019 - 16:35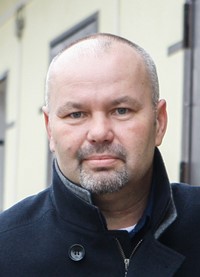 Rumours have been spread in the Czech Republic that the 129th running of the Velka Pardubicka is under threat because the racecourse has been unable to find a main sponsor for this year's race. However, these rumours are untrue, and the race will be run at Pardubice racecourse on Sunday, October 13th 2019, as planned.
Pardubice Racecourse manager Martin Korba has confirmed that no new main sponsor for the race has yet signed on. Česká pojišťovna, a major Czech insurance company, sponsored the race for 25 years, but announced at the end of November 2018 that it would not continue into 2019. Martin Korba says that the search for a new main sponsor has been complicated by the fact that most companies had already finalized their spending on advertising for 2019 before the end of November 2018.
Efforts to find a new main sponsor are continuing, and are expected to be successful. However, there is a Plan B, under which the Town of Pardubice and the Pardubice Region could step forward, and some major racehorse owners have promised their financial support.
The 2018 Velka Pardubicka was the 50th successive year in which the great race has been run. Before that, it had been cancelled quite often due to world wars, weather conditions and political events. The Velka Pardubicka is nowadays a great national sports event, and it is unthinkable that it might fail to take place simply because of a lack of sponsorship.
(Photo of Martin Korba, by Petr Guth)