Submitted by

Robin

on 18. April 2019 - 11:19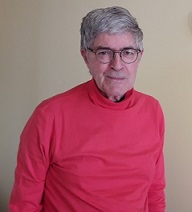 The 2019 horseracing season, celebrating the 100th anniversary of the Czechoslovak Jockey Club,  is under way in the Czech Republic. The Easter weekend looks promising. The forecast is for sunny, mild days, and there will be three race meetings.
On Good Friday, there will be seven races in the mixed meeting at Lysá-nad-Labem. Nothing special, but fans of horseracing will be looking forward to returning to this popular racecourse not far east of Prague, after the winter. The first race is at 2 p.m.
The meeting on Easter Sunday is at Kolesa, which is a bit further south and east from Lysá. There are six modest races on the mixed racecard, three Category IV races, and three at Category V. It will be a pleasant afternoon out at one of our picturesque small racetracks. The first race is at 2 p.m.   
On Easter Monday, the race meeting will be at Prague – Velká Chuchle. The first race is likewise at 2 p.m., and there are 8 races on the card. The feature race will be the 30th running of the Václav Michal Memorial, Category I, for 3-y-o colts and geldings [Prof Michal, who died in 1989, was an expert on horse breeding]. This is a trial race for the Czech Two Thousand Guineas, which will be run at  Prague – Velká Chuchle on Sunday, May 11th. Václav Janáček, who has been based in Spain for several years, will be riding here on Easter Monday.
Major events so far in our new season include Master of Gold, owned by TVD, a.s., trained by Greg Wroblewski and ridden by Jaromír Šafář, winning the Gomba Handicap sprint for the third year in succession.  Black Canyon, owned by DS Pegas, trained by Čestmír Olehla and ridden by last-minute subsititute rider Adam Florian, won the Česká spořitelna Factoring April Grand Prix. Both of these feature races were won in course record times.
Dr Čestmír Olehla has sent out two runners since he moved to the DS Pegas training centre at Zhoř during the winter, and both of them have won. After the first two weekends of the season, last year's champion jockey on the flat, David Liška, has taken the lead in the 2019 flat jockeys' championship, with three winners. Josef Vána junior has made a fabulous start as a trainer. Nineteen of the 38 runners that he has sent to race in Italy since he obtained his trainer's licence at the end of 2018 have been winners!