Submitted by

Robin

on 10. October 2019 - 13:01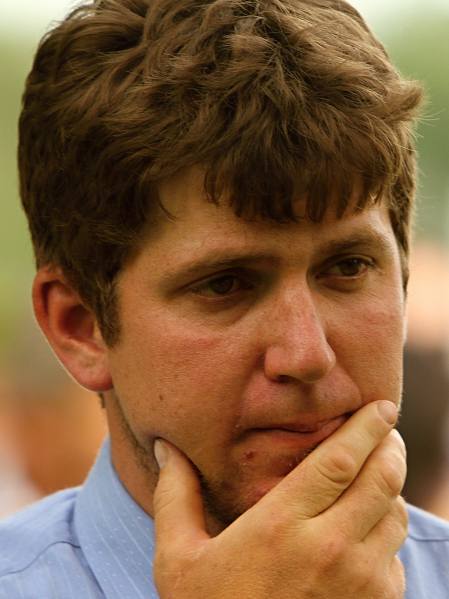 A rumour that had been going around has been confirmed. Last year's winner of the Velka Pardubicka, Tzigane du Berlais, which is also currently the favourite for this year's race, had a colic attack and spent a couple of days in a clinic in Brno a few days after his last race, 5 weeks before the Velka Pardubicka. He had run very disappointingly in the September Qualification Race, and finished only fifth, well beaten by Talent and Theophilos.
We are told that Tzigane du Berlais seems to be OK and is expected to run in the Velka Pardubicka on Sunday.
***  
photo: Pavel Túma, trainer of Tzigane du Berlais, winner the 2018 Velka Pardbicka, looking thoughtful. Photo by Petr Guth.