Submitted by

Robin

on 29. October 2019 - 14:08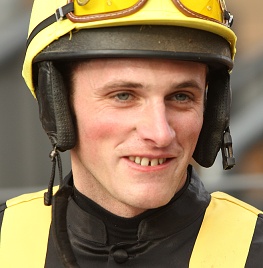 October 2019 was a surprisingly warm month – the warmest October I remember in my time in the Czech Republic. The month produced a number of very pleasant warm afternoons for racegoers, especially for the Velka Pardubicka weekend and for the long weekend at the end of the month.       
As predicted in the August newsletter, September turned out to be a busy month for Czech racing, over fences and on the flat, after a very quiet period in August. There was the final VP qualification race at Pardubice on September 7th, which was won by Talent, trained not far from Pardubice by Hana Kabelková, from Theophilos in 2nd place. Five weeks later, however, Talent could only finish 7th in the VP, which was won by Theophilos.
On September 8th at Wroclaw, the Wielka Wroclawska was also won by a horse trained here by Hana Kabelková. The winner was Reki, a son of Registana. There were only 6 runners, and the best of them, Haad Rin, fell with half a dozen fences to jump. On the last bend, Sztorm, the other fancied runner, was pulled up. Delight My Fire ran a poor race, and was already beaten. That left only the three outsiders, Nick, Larizano and Reki. Nick went clear and looked like the winner, but faded badly. Then Larizano seemed to have the race won, but faded badly. That left only Reki, ridden by Pavel Složil junior, and they got up in the last stride for a very improbable outcome. A strange race. Sztorm ran in the VP, but finished only 10th, while Delight My Fire for the second successive year failed to negotiate the Popkovice Turn in the VP. 
On the same day as the Wielka Wroclawska, the Czech St Leger was run at Prague Velká Chuchle. The winner was Irish-bred Ramssio, by Whipper(USA) out of Rampoldina(GB) (Montjeu(IRE)), which had finished 4th in the Czech Derby. Ramssio was ridden by Jan Verner, is trained by Václav Luka, and is owned by Hrubý.
European Jockeys' Cup day on September 28th  was skilfully organized and a big effort was made. It was a triumph for Václav Luka to persuade Christophe Soumillon to come to Prague. Soumillon won the event by riding two horses to victory which, to be fair, any of the other jockeys would also have won easily on. It was a pity that we saw only one tight finish between the star jockeys, and that did not involve Soumillon.
There was only a moderately large crowd. It seems that international jockeys, including the best of the current French jockeys and four races with good prizemoney, is of great interest to our hardcore followers of European flat racing. However, on an overcast afternoon at the end of September, it did not bring in as large a crowd as the event deserved.
The big race - the Leram EJC Million -  was won Zock, ridden by Eduardo Pedroza, and the race for 2-y-os was won very easily by Rate, trained by Čestmir Olehla and ridden by Christophe Soumillon. The Pemat Trading EJC Long went to German-trained Montpi, ridden by Adrie de Vries. The Lokotrans EJC Middle was won by Wireless, ridden by Christophe Soumillon. This horse was, if I recall correctly, bought out of a selling race in France some years ago. He has won 6 good races for his trainer, and numerous places in good quality races. One of his wins was in a a Listed race. Wireless's win at Velká Chuchle was in the last of the EJC races. It was a popular win, as Wireless is owned by Leram, sponsor of the EJC Million, is trained by Václav Luka and was ridden by Christophe Soumillon, whose willingness to come to Prague and say nice things about the organisation and about the course was appreciated. Václav Luka supplies a lot of the energy for EJC day, and several of his owners are big supporters of the event. 8-y-o Wireless is to be retired now.
I would like to thank everyone who worked on EJC day, including the owners who ensured that the races had big fields that included many of our best horses. As I am afraid I might miss someone out who deserves a mention, I will not name names, with the exception of a mention for Martin Cáp. Martin wrote a great deal about the event, in the hope that the media would download it onto their platform. For me to have translated even  a fraction of it into English, in the busy month of September, was beyond my capacity. I'll try to do better next time, Martin.
On September 29th, Josef Bartoš led from a long way out on L'Estran in the Gran Premio di Merano. At the last fence, a couple of well-fancied French-trained horses looked very threatening. However, L'Estran held on to win bravely. Trainer Josef Váňa junior was delighted, and Josef Bartoš celebrated with a dismount inspired by and worthy of Frankie Dettori.
On October 6th, Luka-trained Nagano Gold ran in the Prix de l'Arc de Triomphe at Longchamp. At the start, Nagano Gold was dropped in some way behind the back of the field. He was far from getting onto terms with the winning group, but he managed to finish 8th of 12, quite a long way behind, but not disgraced.
October 12th and 13th was the Velka Pardubicka meeting. Both days were remarkably sunny and warm for east Bohemia in mid October, and big crowds turned out on both days. Josef Bartoš did very well to win the VP on Theophilos, and the horse put in a great effort, too. When Stretton swept past him after the last fence, Theophilos' chances did not look too good. Then the one on the inside, which turned out to be the outsider Chicname de Cotte, seemed to have the race won. Either Bartoš rode a remarkably strong finish, or Stretton and Chicname de Cotte both failed to stay - probably a bit of both. Chicname de Cotte's French jockey said his horse had difficulty breathing in the last stages of the race. Bartoš had ridden the winner of the Gran Premio di Merano two weeks earlier, and this was the first time that the same jockey has won the Gran Premio and the Velka Pardubicka in the same season. I will at some time translate an interview with Josef Bartoš, taken by Petr Guth, that appeared in our Czech language pages the day after the race.
After the Velka Pardubicka, our season declines very rapidly, and trainers think about giving their horses a last outing for the season, abroad. Especially this year. As I write this on October 29th, we are experiencing the first chilly day of the Czech autumn. And yet only two more racedays are planned for this season.
The long weekend of October 26th-28th showed what does attract good crowds to Czech horseracing. The best attraction is a bright warm autumn (or spring) afternoon. On the Sunday at Prague Velká Chuchle, Dominique won the Category I  President of the Republic Stakes from a moderate field. On the Monday, the national holiday commemorating Independence Day (1918), a bright sunny day again brought out a good crowd at Slušovice. Two Category I steeplechases headed the programme. Quinze de la Rose won the Sergeant Thunder Stakes, and Larizano won the Velká slušovická. Both of these winners were ridden by Jan Faltejsek.
On Saturday, November 2nd, there is a mixed meeting at Kolesa, and a week later there will be an innovation, a proper season ending raceday at Prague Velká Chuchle, headed by a Category II race for 2-y-os. Then the season will be over.
Should I not mention the battle to win our jockeys' championships, on the flat and over fences_ To tell the truth, the leaders a couple of months ago on the flat, David Liška and Adam Florian, both announced that they were going to head off to work abroad before the end of our season. Adam has only gone as far away as Dresden, and made the long trip to Slušovice on October 28th. At Slušovice, he had a winner and two 2nd places, and took a handy lead of two wins over Jan Verner. Jan Verner did not ride at Slušovice. Neither Adam nor Jan has won the jockeys' championship before. They will both be riding at Kolesa this Saturday and, I hope, at the final meeting of the season. They should both go all out for the championship!
**
Photo by Petr Guth. Josef Bartoš, winning jockey of this year's Gran Premio di Merano and this year's Velka Pardubicka