Submitted by

Robin

on 3. March 2020 - 11:54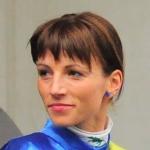 February 2020 in the Czech Republic was extraordinarily mild, like the entire winter until now. There was just a little snow in Prague at the end of the month, but nothing that had not thawed by mid morning. Plenty of nights were frost-free, and afternoon and evening temperatures were mostly well above zero. There was some wind and rain, but in almost all places nothing in comparison with the weather conditions in the United Kingdom in February, where many places have been submerged more than once, or have remained under deep water for weeks on end. It is far too early to call the end of the Czech winter, but the long-range weather forecast predicts more mild weather at least until mid March.
Every month we have some Czech successes abroad to celebrate. Josef Váňa junior and Josef Bartoš kept winning over fences in Italy in February, but it looks as if coronavirus is going to slow them right down now. The jumps racecourses in Italy are concentrated in the north of the country, where there has been the worst concentration of coronavirus in Europe. Taking horses to the racecourses at Treviso and Milano (in the unlikely event that these courses will remain open for racing) would involve all Czech human participants putting themselves under self-quarantine each time they cross the border into the Czech Reppublic.
Tomáš Lukášek is having a highly successful and presumably a highly lucrative winter in Qatar. At the end of February he had ridden 28 winners, and was lying second in the Qatari jockeys' championship.
You will have noticed that the March 2020 newsletter on this website is directly preceded by the February 2020 newsletter. That means I did not report on a single Czech horseracing event within the month of February. I think that a month without entries on this website has not happened before. Unless I am mistaken, however, nothing much has happened in Czech horseracing within the last month that the international reader needs to know about. As a matter of fact, there was one item early in the month that I considered translating for you, but on second thoughts, I decided not to. Although it was not worth translating at the time, I think it provides some topics to discuss here, at the end of a month with not much else to write to you about.
That item was an open letter from the new president of the Czech Jockey Club, General Josef Bečvář, which was published on the Jockey Club's website early in February. In it, he introduced himself to our racing community by promising to represent the best interests of our racehorses, and he went on to thank everyone who keeps the racecourses, stables and training centres going, all trainers, riders, owners, sponsors, and all who do their best for horses. Fair enough, you may say, for a new president. However, when you are considering whether to translate an open letter, you ask yourself not only What does it say?, but also What does it not say? I gradually came to the conclusion that what was not written was a lot more interesting than what was written. What did the new president not write?
Well, I missed a specific mention for the people who get up early to feed the horses and muck out their boxes. In Czech racing, stable staff mostly belong to the female majority, and I had hoped that General Bečvář might set out as president of the Czech Jockey Club with a pledge to do more for females in Czech horseracing in the future. Czech horseracing, and racing in general, is a sport with a lot of little contributors and only a few big winners. It seems to me that a new president would do well to acknowledge the little people, especially female, who put much more into racing than they can take out. They may not put in as much money as a big male owner stands to lose, but they do invest a lot of effort and good will. Some specific recognition of the input of women and girls into Czech racing is overdue.
The Czech Republic is the country of Lata Brandisová, who rode the winner of the Velka Pardubicka steeplechase in 1937, and of Míla Hermansdorferová, who won the Czechoslovak Derby on Crapom in 1972, while 16-year-old Maria Magdalena Rossaková, from Slovakia, won the Czech Derby on Talgado in 2010. However, in the last four years, there has only twice been a female jockey riding in the Czech Derby – on both occasions, the single female was Ingrid Janáčková Kopliková riding for her father, Zdeno Koplík, on a horse that was a big outsider. Plenty of Czech owners and trainers prefer an average male jockey to a girl who can ride a bit.
Almost all of our more talented male flat jockeys have been based abroad for some time: Václav Janáček, Filip Minařík, Bauyrzhan Murzabayev, Tomáš Lukášek and Martin Srnec. Others spend more time riding abroad than riding here: Jiří Palík, Jaromír Šafář and Martin Laube. Our young champion jockeys of 2019 and 2018, Adam Florian and David Liška, who have both only recently completed their apprenticeship, are expected to ride mainly abroad this year.
Females who have achieved extraordinary heights in Czech racing always had to fight against prejudice, and not least to have friends and relatives who support them in their career. It is still the case. To be honest, however, there are plenty of opportunities here for girls to ride in races here nowadays, and I do not think that in 2020 a really talented and determined girl would be systematically greatly obstructed in her efforts to make the big time. Three of the seven jockeys who had more than 100 rides here last year were Vendula Korečková, Martina Havelková and Jiřina Andrésová. Kateřina Hlubučková and Taťána Mášová had more than 50 rides. Eight of the top 20 riders in the flat jockeys' championship were female.  
Nevertheless, as Southwell gets ready to have a day set aside for female riders on International Women's Day, March 8th, I feel sad that Czech horseracing is now even behind England in doing something for female riders. 
In his open letter, General Bečvář admits that Czech horseracing "is not in great shape. There is a whole series of problems, for example, fewer and fewer brood mares, fewer Czech-bred horses, small owners are leaving the sport, the perennial battle for money, fewer days of racing, lack of interest in working in stables, and big staff turnover, low wages, and a whole series of other difficulties."

General Bečvář has been a small racehorse owner since 2012. He was one of the first owners to send his horses to be trained by Martina Havelková, when she took out a trainer's licence, and he has always entrusted his horses to her as a jockey. I like to think that he just forgot to mention in his open letter that the Jockey Club of the Czech Republic will promote women in all aspects of Czech racing, and will not continue to take for granted that women and girls will be happy just to clean up, care for horses, and help the men in Czech racing to get ahead.
***
Photo of Martina Havelková, by Petr Guth.