Submitted by

Robin

on 2. April 2020 - 14:46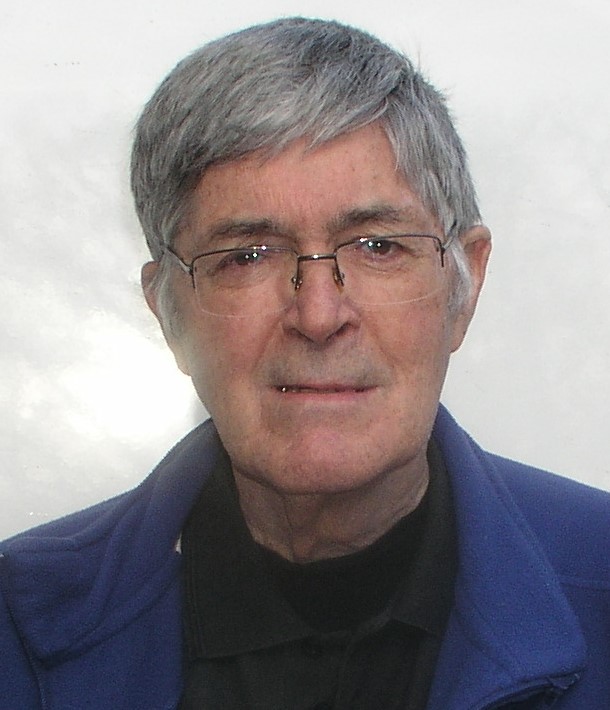 March 2020 was the month when the coronavirus burst into the headlines and ended up totally disrupting our lives. The Czech government was very quick to take action and to restrict the risk of spreading the virus. Coronavirus entered the country mainly via northern Italy, which is for obvious reasons a very attractive destination for skiing. And skiing and other winter sports are very popular in the Czech Republic.
At first, for a short time, the rules on social distance, wearing a mask, etc., seemed excessive. A few days later, however, it was already shocking for us to see the huge crowds gathering shoulder-to-shoulder at Cheltenham. I should not complain. As it happened, my first day of working from home coincided with the first day of the Cheltenham festival, and I was able to enjoy the event on television. At first, working from home seemed likely to involve light duties. Very soon, however, it began to involve a lot of writing and translating.
I work in the international office of the leading technical university in the Czech Republic. We have plenty of students and staff from abroad at the university, and plenty of our students are, or were, Erasmus&Exchange students, incoming and outgoing, administered by the department I work in. Keeping people informed, in English, and dealing with problems, has been interesting. However, I am classified as at-risk, since I am over 70 years old. I therefore remain isolated, and the demanding face-to-face tasks go to my colleagues. Now that the at-risk category is being subdivided, I qualify as not very at-risk, with no pre-existing conditions, but I am still expected to stay at home.
Our university has been enterprising in the face of this crisis. There is a team that is beginning to turn out high-quality ventilators in good quantities. One of our professors is a top expert on ventilation, and he says that ventilators are used mainly with very ill patients, whose lungs are liable to be damaged by a low-grade ventilator. The ventilators that we are producing are to combine good performance, reasonable price and quick availability. In addition, our rector designed a mask for himself, based on cutting a 2-litre tonic bottle and adding some other features (all details posted on our university website).
While we were still watching the Cheltenham festival, Czech ladies and their daughters started making masks at home. Nobody is quite sure how useful a home-made, or a shop-bought, mask may be. However, teaching the kiddies to make a voluntary contribution, and how to use a sewing machine, cannot be a bad thing. I spoke to one of our graduates on Messenger, and he was being maddened by the noise of the sewing machine, together with his wife and two daughters excitedly turning out large numbers of masks. They kindly offered to bring me some masks (made out of a pair of Luke's old underpants??)
At this time of crisis, the Czech Republic seems to have been held together rather well by a feeling of a common cause in these opening weeks of the coronavirus crisis. "Czechness", based on a language spoken by most Czech nationals and by almost no one else, and "Czechness" based on affinity with a territorial area called the Czech Republic seems to me to be a concept that makes a lot of sense. However, attempts to extend "Czechness" beyond language and geography are more problematic. People have different values, lifestyles and aspirations, have different political views, are of different ages, etc., and any generalization beyond language and geography ignores the diversity in the country. This is important, because there is a widespread feeling that the Czech nation has had enough in its history of being told what to do under external rule determined, in reverse order, by Russia, Germany, AustroHungary and others. Some would include the European Union as the current external oppressors, though there is perhaps a majority that rightly considers it much less bad to be inside the EU than to be outside the EU. The point is that Czechs, like most people, do not want to be dictated to and do not want to be invaded. And do not want to be wiped out by a virus. Perhaps we can add these features to the list of characteristics of "Czechness".
The State of Emergency here, which currently runs until April 11th, will surely be extended by 30 more days after that. The Czech constitution states that 30 days is the maximum allowed length of a State of Emergency, after which it can be extended. The shutdown will presumably be extended, but no-one can do more than guess for how much longer. Our racing season had been due to begin on April 5th, but the Jockey Club announced several days ago that there will be no racing here in April. The Jockey Club says that various options for different scenarios are under consideration, and it is hoped that the major events can be held: the Czech classics, and the Velká Pardubická weekend.  The Velká is due to be run on Sunday, October 11th. Let us hope that even old guys like me will be allowed to mingle in the large crowd at Pardubice on that day.
The consequences of the shutdown for Czech racing are unclear, but certainly not good. Undercapitalized trainers will have difficulty keeping going and continuing to employ staff. Jockeys will miss their riding fees, however low they may be. Sponsors will drop out. Racecourses will lose revenue. And breeders, farriers, bloodstock agents, horsebox drivers, suppliers of fodder, and others, will all suffer. Horseracing is a labour-intensive industry, providing enjoyable if poorly-paid work for a lot of people.
The health of the horses and the health of the people working in racing are of course of paramount importance, but let us hope that we can safely enough set the Czech racing season in motion before too long.