Submitted by

Robin

on 15. June 2020 - 9:35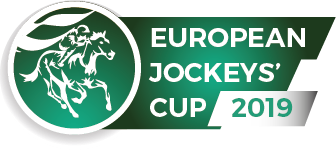 According to a press release issued by Chuchle Arena Prague, organizers of events at Prague Velká Chuchle raecourse, the European Jockeys' Cup event will not be held this year. With all the rearrangements that are still under discussion in European racing, it was not possible to find a date on which leading jockeys could commit themselves to a visit to Prague.
Chuchle Arena Prague states that there will be a meeting at Prague Velká Chuchle on September 26th, the date originally penciled in for the European Jockeys' Cup, and the two main races will be traditional races over 1600 metres and 2400 metres in which the top three-year-olds take on the older horses for the first time. These two races have in recent years been run within the European Jockeys' Cup event as EJC Middle and EJC Long.
Other rearranged dates to note at Prague Velká Chuchle are Sunday, September 6th, which is Czech Derby day, and Sunday, October 25th, when the Czech St Leger will be the main event.
There is every intention to arrange a Sixth European Jockeys' Cup meeting in Prague in 2021.