Submitted by

Robin

on 3. August 2020 - 11:46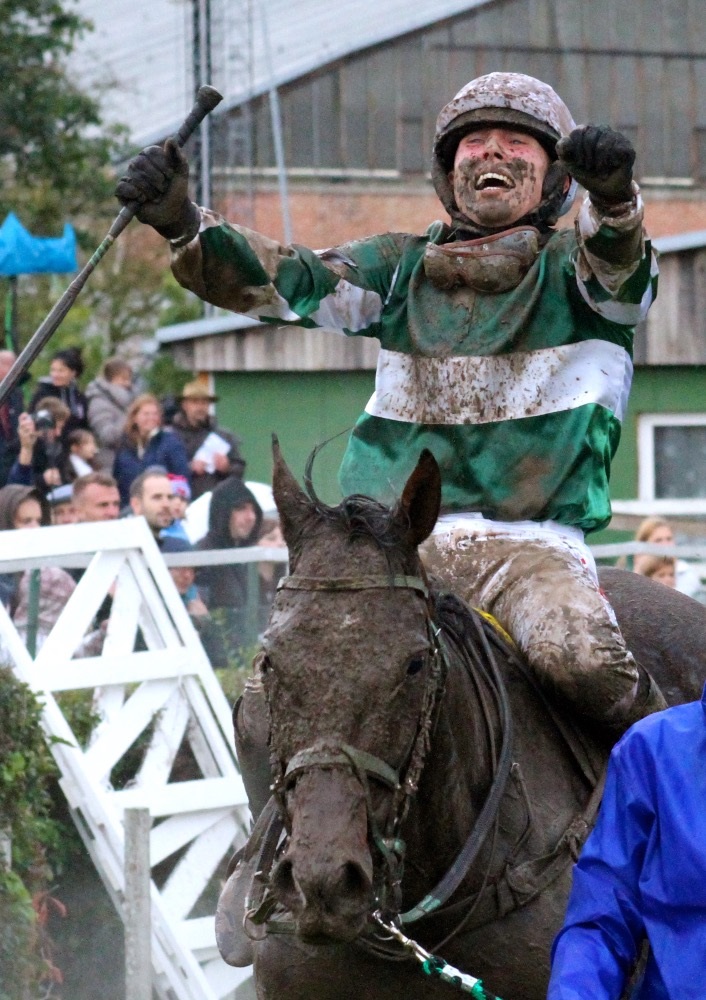 The First of May Steeplechase was run at Lysá-nad-Labem exactly three months late, on Saturday August 1st. For the seventh year in succession, the winning jockey was Jan Kratochvíl and the winning trainer was Josef Váňa senior. 5-y-o Forever Dry, owned by Statek Blata Český Raj, won his first high category steeplechase in a tight finish, beating Sztorm, trained by Greg Wroblewski, ridden by Marek Stromský, by a neck.
The six previous Váňa-trained Kratochvíl-ridden winners the First of May Steeplechase were Rabbit Well 2104, 2015, Ange Guardian 2016, Theophilos 2017, 2018, and Power Zar 2019.
Photo: Jan Kratochvíl, after winning the Velka Pardubicka on No Time to Lose.