Submitted by

Robin

on 18. August 2020 - 16:58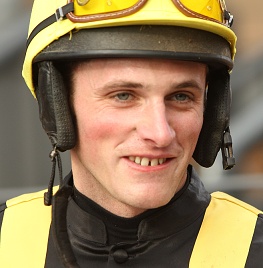 Last weekend, Josef Bartoš suffered damage to shoulder ligaments in a fall at Merano. He is expected to be out for at least three weeks, but should be back in the saddle well before October 11th, when he is expected to ride last year's winner, Theophilos, in the Velka Pardubicka.
Most of Bartoš's rides on horses trained by Josef Váňa senior and Josef Váňa junior will go to Jan Kratochvíl and Jiří Kousek, though, to be fair, few of our riders would turn down an opportunity to ride for the Váňas. Josef junior is again having a successful season over fences in Italy. Josef senior's horses run mainly in the Czech Republic, and he has at least four serious contenders for the Velka Pardubicka.
*** 
Photo of Josef Bartoš, by Petr Guth