Submitted by

Robin

on 29. September 2020 - 11:41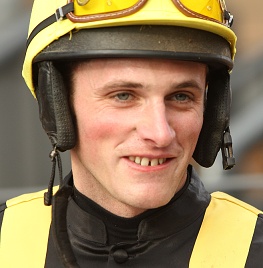 Czech-trained horses, Czech-based trainers and Czech jockeys have again dominated the Gran Premio di Merano, the biggest steeplechase run in Italy. The prizemoney for this year's race was the highest that will be offered in Central European horseracing in 2020.
The race was won comfortably by 2019 winner L'Estran, owned by Scuderia Aichner, trained by Josef Váňa junior, and ridden again by Josef Bartoš. Second place went to Northerly Wind, owned by Jiří Charvát, trained by Pavel Tůma and ridden by Jan Faltejsek. 4th place went to Czech-trained Al Bustan (ridden by Stromský), and 5th place went to Zanini (ridden by Myška), one of five runners that were owned by Scuderia Aichner and trained by Josef Váňa junior.
After the race, Josef Bartoš displayed his Dettori dismount but spoiled everyone's evening by injuring his knee. With the Velka Pardubicka just two weeks away, and with the prospect of riding last year's winner, Theophilos, again at Pardubice, Bartoš and all the well-wishers of this outstanding and highly-respected jockey just hope that he will be fit to ride on October 11th.