Submitted by

Robin

on 3. October 2020 - 12:13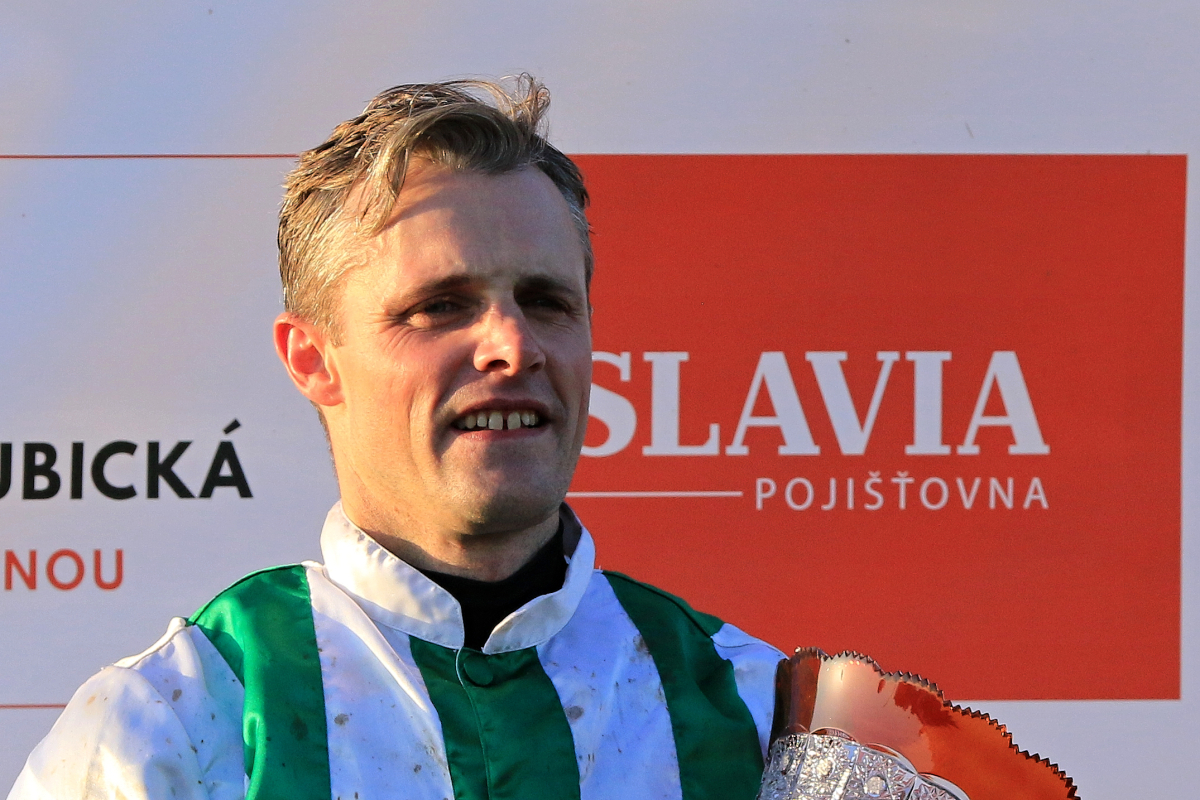 Josef Bartoš, who hurt his knee while performing a Dettori dismount after winning the Gran Premio di Merano a week ago on L'Estran, has had a knee cartilage operation and will not be able to ride Theophilos in the Velka Pardubicka. At the same meeting at Merano, Jan Kratochvíl hurt a knee in a fall, when his mount rolled over onto his leg. Jan hopes to be able to ride at Pardubice on October 11th.
Bartoš and Kratochvíl are both retained by trainers Josef Váňa senior and Josef Váňa junior. Together with Jan Faltejsek and Jaroslav Myška, they form the big four Czech steeplechase jockeys. Josef Váňa senior has four good entries for the Velka, and he would certainly want four good jockeys! Jan Faltejsek will presumably be on Tzigane du Berlais, on which he had his fifth winning ride in the Velka in 2018. Jaroslav Myška will surely ride Lodgian Whistle, trained by his wife, on which he won one of this year's VP qualification races,.
Josef Bartoš is the regular partner of Theophilos. Will Jan Kratochvíl, if fit, now ride Theophilos? Or will he stay with No Time To Lose, on which he won the Velka in 2017? Jiří Kousek will presumably ride one of the Váňa-trained horses. Josef Váňa senior has been trying to engage James Reveley.
There are 18 entries for the Velka, and we have fewer than 18 good and experienced jumps jockeys. No doubt, Niklas Lovén from Sweden and Sertash Ferhanov from Bulgaria already have good offers, and Irish, French and British jockeys are being approached by Váňa and by other trainers, but how many of them will come here and presumably have to go into quarantine when they return home? Provisional answers will come on Tuesday, October 6th, when declarations to run close in the morning and riders have to be announced in the afternoon.
***
Photo of Josef Bartoš, by Petr Guth