Submitted by

Robin

on 7. October 2020 - 23:06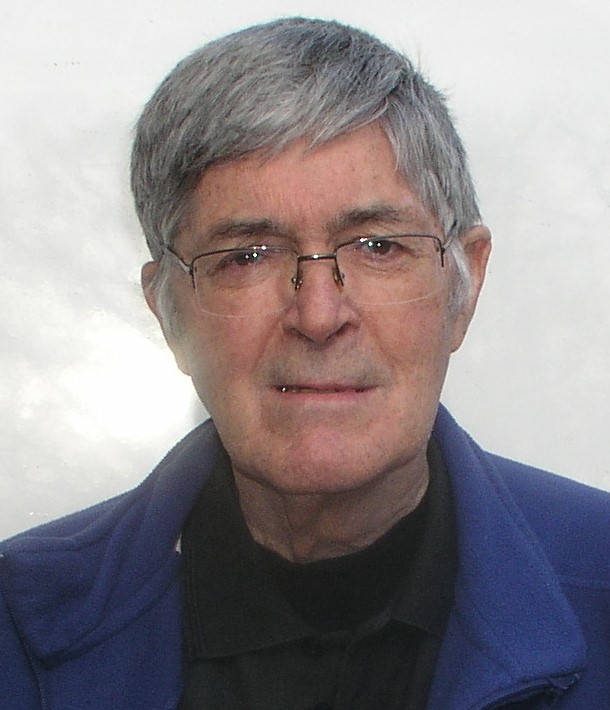 1. ALL SCATER  - At the age of 10, this horse has never achieved anything. He was the last of 10 finishers in the 4th Qualification Race (QR4) this year. The only possible reason for running him in the race is that the Řezáč family is thereby fulfilling a dream. The rider, Veronika Škvařilová-Řezáčová, is the trainer's daughter. She has ridden in over 150 races over fences, and has won 7 of them. This her first ride in the Velka, and she is the first female rider in the Velka for several years. Getting round will be an achievement that the rider is capable of. I'm more concerned about the horse.
2. LODGIAN WHISTLE - This 7-y-o comfortably won the third QR this year, beating some good horses. He also won the prestigious Labe Stakes on VP day in 2019. He is trained by Štěpánka Myšková, and is ridden by her husband, Jaroslav Myška. This horse will have been expertly prepared for the VP, and has a top rider. Lodgian Whistle is likely to do well, and even to win, if not this year, then in the future.
3. HEGNUS – This 12-y-o has been featuring on VP day at Pardubice since he won the hurdles championship race for 3-y-os here in 2011. He won the prestigious Labe Stakes in 2015. He finished 5th in the VP in 2016, and 2nd behind Tzigane du Berlais in the VP in 2018. He won QRs in 2015 and in 2019. In his only race this year, he was narrowly beaten into 2nd place by Theophilos. This is a delicate horse, but trainer Radek Holčák, no doubt with expert help from his father, legendary trainer František Holčák, has focused down there in the far east of the Czech Republic on getting the horse ready for the race. Slovak jockey Lukás Matuský is experienced and well-rated. Hegnus is one of the quality horses in the race, will be well-supported, and has a good winning chance.
4. BUGSIE MALONE This 10-y-o won a number of races in England, but has not achieved much since arriving here in 2018. In 2019, he picked up some nice prizemoney for finishing 6th in the Gran Premio di Merano, but finished a long way behind the winner. He finished 9th behind Theophilos in the first QR this year, but was not too far behind the winner. The career of his rider, Adam Čmiel, took off very slowly, but in the last three seasons he has been riding more successfully. He has already ridden 7 winners over jumps this year, and 25 winners since 2009. This is a hard-earned and well-deserved first opportunity for Adam to ride in the VP. On the basis of his form in the Czech Republic, Bugsie Malone does not appear to be a contender. Trained by Radek Holčák.
5. CATCH LIFE This 12-y-o has never been aimed at the VP before, and is only entered today because it was hard to find a suitable race for him at the beginning of August in this difficult season. The connections decided to run him in the 3rd VP qualification race, and he finished 2nd behind Lodgian Whistle but ahead of several good horses. He was then run in the 4th QR, finishing in fourth place some way behind Sottovento. In his 47 runs over fences, he has won a total of 9 times, at Bratislava, Světlá Hora, Most, Treviso and Pardubice. He even won the prestigious Velká Mostecká, fortuitously, in a chaotic race in 2017. Radim Bodlák started training him this year. He is ridden by veteran  Swedish jockey Niklas Lovén, who will be having his 5th ride in the VP. Catch Life has given his connections a lot of pleasure over the years. He could do so again by finishing in the first 7 and winning some prizemoney on Sunday.
6  CASPER – 8-y-o Casper runs in the DS Pegas colours that were carried to victory three times by Orphée des Blins, and is trained by Čestmir Olehla, who has won the Velka four times with Železník and twice with Registana. Casper finished in a respectable 6th place behind Theophilos in the first QR this year, and ran OK to finish second, well behind Evžen in a Category II race here at the end of August. On VP day in 2019, he finished 2nd behind Lodgian Whistle in the Labe Stakes. He has won 4 races in his career.  Bulgarian jockey Sertash Ferhanov rode here for several seasons, and was our champion jockey in 2018. He is now based in France. Casper is an outsider, but he just might be the kind of outsider that we are all looking for.
7 MAZHILIS – Trained by Josef Váňa senior, 11-y-o Mazhilis was a top steeplechaser in Italy, winning the Gran Premio di Merano, which rivals the VP for status and for prizemoney in Central Europe, in 2016. However, his owner, Ivo Köhler (KöiDent), wants above all to win the Velka again. Tiumen carried the KöiDent colours to victory three times (2010-2012). Mazhilis has taken his time to adapt to Pardubice racecourse, and has not yet won a race here. His close 4th place behind Theophilos in VP 2019 was a good performance, but this year he has disappointed again, finishing 7th behind Theophilos in the 1st QR and 5th behind Lodgian Whistle in the 3rd QR. Then he failed to get round in a Category II race at the end of August. He will be ridden by veteran jockey Jiří Kousek, who is his regular rider, and has a distinguished career as a jockey behind him. Mazhilis is a high-class steeplechaser. If the Velka is the right kind of race for him, he might win the race, but his form this season suggests it is not the right kind of race. 
8 SOTTOVENTO  (3/21) (3C) – Trained by Josef Váňa senior, 8-y-o Sottovento appeared until a year ago to be no more than a decent Category III horse. Then he finished third in the prestigious Labe Stakes on VP day 2019, but was well beaten by Lodgian Whistle. This year, however, he has improved considerably. In the second QR, he was only narrowly beaten by Ange Guardian. Then he won the fourth QR quite impressively, though perhaps he did not beat much. Interestingly, he will be ridden by Jan Kratochvíl, who won the VP on No Time To Lose 2017, and won the Gran Premio di Merano on Mazhilis in 2016, and has been Czech champion jockey twice, in 2015 and in 2016.  Josef Váňa senior's horses are trained single-mindedly for the VP. Sottovento might turn out to be the best, or second best, of trainer's 4 horses in the race. 
9  DULCAR DE SIVOLA (1/15) – 7-year-old Dulcar de Sivola came here from France two seasons ago.  He finished in 9th place in VP 2019. In the first QR, which has been his only race this this year, he took 4th place, but was very well beaten by Theophilos and Sottovento. His rider, Josef Borč, has ridden 18 winners in 18 seasons, only 8 of them over fences. This will be his 2nd ride in the VP, both of the rides being on Dulcar de Sivola.  Dulcar de Sivola is a bit of an unknown quantity, but he has shown nothing that suggests he can contend for the VP.
10 STRETTON  - 10-y-o Stretton is a very consistent and reliable horse, which has shown that he stays by finishing 3rd in VP 2018 and second in VP 2019. He is a bit lacking in speed and acceleration, however. This year, he has finished 4th in QR2, quite a long way behind Ange Guardian and Sottovento. Then he finished in a modest 5th place in a Category II race at Pardubice at the end of August. He will be ridden by veteran jockey Marek Stromský, who is famous as the unluckiest jockey in the race (though I think František Grassl has a strong claim for that title http://www.dostihovy-svet.cz/en/node/7747). Stretton led over the last fence in VP 2018 and in VP 2019, but he may now have missed his chance to win the race.
11     MAHONY  -  8-y-o Mahony's best result until now, by far, was when he won the prestigious Labe Stakes on VP day 2018. A young winner of the Labe Stakes is considered to be a prospect for future VPs. However, Mahony has not gone forward in the last two years. In VP 2019, he fell at the Taxis.  This year, he finished 5th in the first QP, some way behind Theophilos and Hegnus, and  then he fell again in a Category II race at Pardubice at the end of August. He is trained by Stanislav Popleka and will be ridden by French-based Hakim Tabet, whose first ride at Pardubice this will be. Mahony is an outsider
12 RIBELINO (CD) – 12-y-o Ribelino shot into prominence in 2015, winning three races at Pardubice, including the Velka Pardubicka. When he was awarded the race on the disqualification of Nikas for a failed drugs test, Ribelino not only won the race, but became the record holder for his winning time in the race, a title that he still holds. Since 2015, however, Ribelino's performances have never been the same. He seems to enjoy racing, but he drops right back towards the end of his races. He finished 11th in the first QR this year, and he performed reasonably well in the 4th qualification race this year, finishing in fifth place, but well behind Sottovento. His jockey is Thomas Boyer, a competent French jockey who has been living in the Czech Republic for several years. There is no reason to think that Ribelino can turn back the clock.
13 VANDUAL  - 12-y-o Slovak-trained Vandual was good enough on the flat to win the Slovak St Leger at Bratislava in 2011. As a young crosscountry chaser, he won some races at Pardubice, and he finished 3rd in the Labe Stakes on VP day in 2015. However, he regularly gets beaten by good horses, and it was a surprise when he ran a really aggressive race to finish 2nd behind Sottovento, but ahead of some good horses, in the 4th QR race this year. Vandual is trained in Slovakia by Marián Štangel, and will be ridden by Roman Julliot, a French jockey who will be who will be riding in the Czech Republic for the first time. Despite the good recent run, Vandual is likely to run prominently, but then to be left behind when the faster horses make their challenge on Sunday.
14 PLAYER – Player is an 8-y-o who specializes in racing at Pardubice, where he has won 4 races. He finished 3rd in the QR in May 2019, in a strong field, but he slipped up on the flat in the Velka when he appeared to be going well. He also finished 3rd in QR 1 this year, where he finished not far behind Theophilos and Sottovento. In his most recent race, he finished 2nd in a Category II race at Pardubice. Player is trained by Lenka Kvapilová, and will be ridden by Marcel Novák, her partner. Marcel Novák was already over forty when he won our jumps jockeys' championship for the first time, in 2017, and then again 2019. He has made himself into a good and very fit jockey, and is an asset to Player. He has ridden 11 times in the VP. Player could well finish in the prizemoney.
15     THEOPHILOS  - Trained by Josef Váňa senior, Theophilos won VP 2019 after a big battle down the finishing straight. I thought that his jockey, Josef Bartoš would have won on any of the first three finishers, but this year Big Joe is unable to ride. Big Joe had again demonstrated a special relationship with Theophilos when they won QR1  this year. The ride on Theophilos goes to Jan Odložil, whose riding career took a long time to get off the ground, but in the last four or five years he has established himself as a good rider, young by our Czech standards. This will be Jan Odložil's fifth ride in the VP. Theophilos has won 7 of his 21 races over fences, and has 7 times finished second. His wins include the First of May Steeplechase at Lysá-nad-Labem, twice, two QRs, and of course the VP itself. His second places have almost all been in high category races. This year, Theophilos won the first QR well, but not easily, against good opposition. His only other appearance this year has been in QR 3, in which he finished 4th, well behind Lodgian Whistle. Theophilos is a thoroughly good type, owned by an enthusiastic syndicate. He is likely to start as the favourite, but probably not at a short price.
16 NO TIME TO LOSE - Trained by Josef Váňa senior, No Time To Lose won the 2017 VP in muddy conditions, and the photo of the mudspattered winners, taken by Dostihový svět editor Petr Guth, are iconic. The horse is exhausted, and jockey Jan Kratochvíl looks like a young man who has just realized that he has achieved a big ambition. No Time to Lose has not achieved much since that great day. He finished 5th behind Tzigane du Berlais in VP 2018, and he missed VP 2019. This year Josef Váňa has twice run him in Category II races at Pardubice against our best two mile crosscountry chasers. In June, he did well to finish a close second, but at the end of August he fell rather heavily. In between he ran in QR 3, in which he finished tailed off in last place. I think his jockey just gave him an easy ride, and fulfilled the qualification conditions by getting round. In the VP, No Time To Lose will be ridden by Jakub Kocman, who is an experienced rider who has had only limited success.     Josef Váňa senior has got the best jockeys he can for his four horses in the race, but Jakub is the fourth choice. The ride on No Time To Lose is a big chance for him. Josef Váňa's horses are always ready to run on the second Sunday in October, and No Time to Lose is not to be ignored.
17 TZIGANE DU BERLAIS - 9-y-o Tzigane du Berlais won the VP in 2018 in style, overtaking a number of horses in the run in, and winning the race comfortably in the end. Last year in the VP, he was brought down at the Taxis. It looked like bad luck – jockey Jan Faltejsek took him out wide to avoid trouble, but when they landed, a fallen horse was right in their way. Tzigane du Berlais finished 6th of 11 in QR4 and never got into contention. This is a very lightly raced horse, and the reason given is that he only likes soft ground. However, his win in the VP was on good-to-firm ground. Tzigane du Berlais will be ridden by Jan Faltejsek, who has won the VP five times, three times on Orphée des Bins, and once each on Charme Look and on Tzigane du Berlais. It is difficult  to weigh this horse up, but he has a lot of class and could well win the big race again on Sunday.
18 TALENT – Talent won QRs in May 2018 and in September 2019 – without running at all between these races, and was well-fancied for last year's VP. However, he finished only in 7th place, and the extra 1 100 metres seemed not to suit him. This year, he finished 3rd in QR3, behind Lodgian Whistle and Catch Life but ahead of Theophilos, Mazhilis and No Time To Lose. Then he finished 3rd in QR4, but was a long way behind Sottovento and Vandual. If trainer Hana Kabelková has been able to get him into ideal shape, and if he stays, the horse could perhaps do really well. Martin Liška is an experienced journeyman jockey who has ridden 60 winners over fences in a career going back 24 seasons. This will be his 12th ride in the Velka.