Submitted by

Robin

on 8. October 2020 - 12:12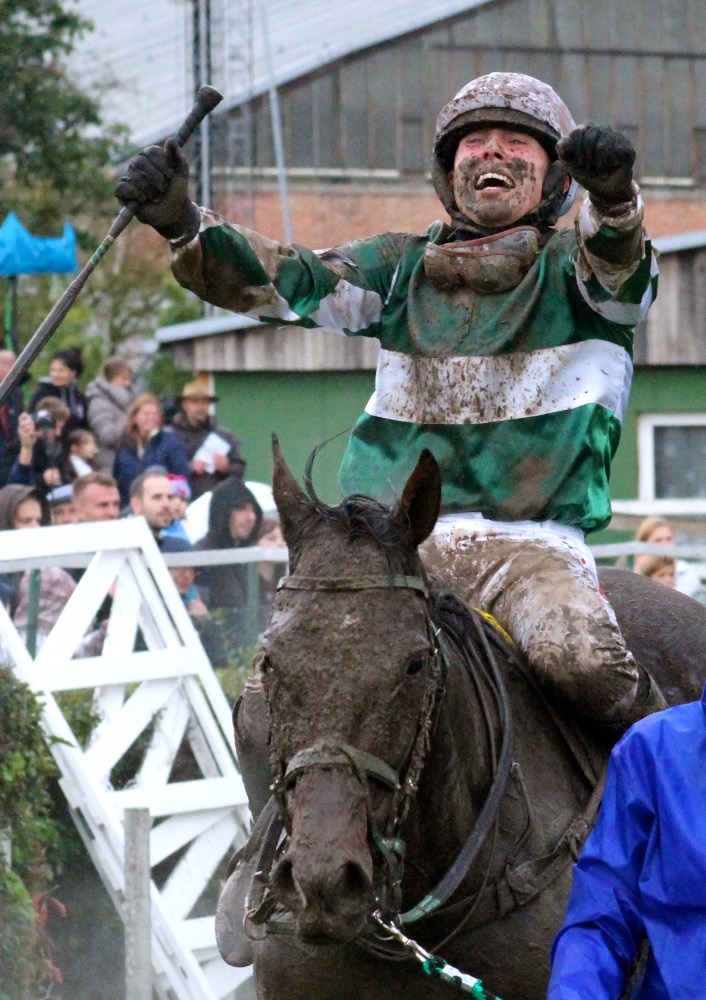 Every year, Christopher Simpson posts his pre-race analysis of the Velka Pardubicka on his website https://www.freewebs.com/becher123/
Although Chris has not been to Pardubice for far too long, he is able to follow Czech racing via the website of the Jockey Club of the Czech Republic and via YouTube. 
He tells me that someone has now posted complete Czech Television coverage of Velka Pardubickas since 2002, but he did not give me a link.
Chris thinks that Lodgian Whistle could win the Velka. I have been more cautious in my own Introduction to the Runners and Riders in the Velka Pardubicka, because I cannot make my mind up which of about 8 horses might win, plus some others that just might win. The only sure thing is that All Scater will not win. Even there, however, I am not going to make a rash statement about eating my hat. I remember when Foinavon won the Grand National - anything can happen. 
***
iconic photo of No Time To Lose, just after they had won the Velka Pardubicka in 2017, by Petr Guth, editor of this website.