Submitted by

Robin

on 25. October 2020 - 20:34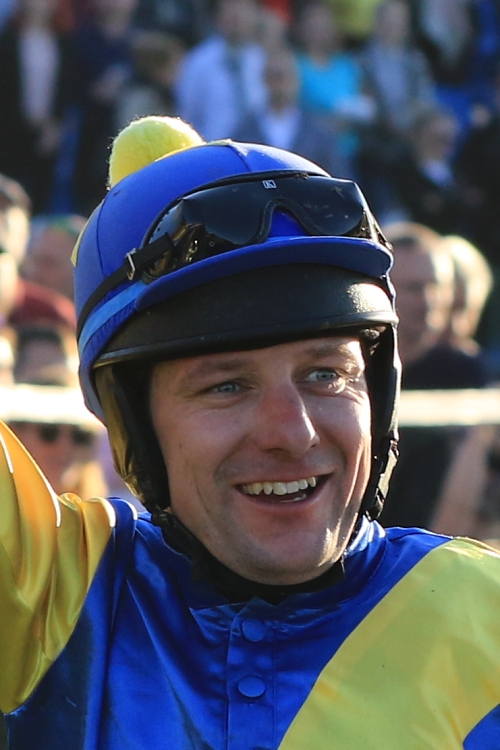 Josef Bartoš's injury at Merano has cost him not only his ride in this year's Velka Pardubicka but also his leadership in the Italian jumps jockeys' championship. The defender of the title has lost his lead in this year's championship to his fellow countryman, Jan Faltejsek. Jan went into a clear lead with a winner at Milan racecourse this week but, as he himself says, he does not consider either taking the lead or holding on to it to be a great motivation for the weeks to come.
"The Italian championship? That's not something that might interest me," says Jan Faltejsek. "These numbers of winners are only statistics. The fact is that that I've gone into the lead mainly because Pepa Bartoš is out of action due to an injury. Injuries are unfortunately a part of jumps racing, and I'm even on some of his rides while he is out injured."
The last afternoon at Milan also brought Faltejsek his second win this year on Ivo, trained by Pavlína Baštová, and the jockey plays a part in training the horse. How special are such wins for him? "Of course it's nice to have winners like that. It's a horse that we've been playing with for a long time, and of course it's good to see that the work is bearing fruit," Faltejsek says. But when asked whether Ivo had given more satisfaction with his earlier win, at Merano, or this time, at Milan, he did not give a clear answer. "Every win is good, at Milan, at Merano, or here in the Czech Republic. All the work that we do is aimed at winning … that's what it's all about…"
Jan Faltejsek has started to like riding at Milan racecourse again, like most of the other riders.  "Last year at Milan it wasn't quite right. They cut out a part of a bend in the track, but this year it's been restored to its original state. From my point of view it was definitely the right thing to do. Milan is a good galloping track, like we were used to. Unfortunately, though, Milan is three hours farther away than Merano, and that's a lot," Faltejsek says.
He will be going to Italy for more opportunities, but what other plans does he have for the near future, now that Czech racing may have closed its account for this year?  "There should be some jumps racing in Berlin, and there was a plan to go to France, but I missed the deadline. Right now it's difficult to plan anything, and it's difficult to predict what's going to happen further down the line…"
It is also difficult to predict what the work of the expert commission on the Taxis announced by the organisers at Pardubice is going to lead to. However, Jan Faltejsek is glad that it is being set up. "We'll see what conclusions are reached. But a debate about the conditions can make sense. There's a lot of truth in what Jarda Myška says about what the race looks like nowadays. The whole situation needs to be gone through from various angles. Noone has a patent on the truth, but a discussion can help a lot," says five-time winning jockey in the Velka Pardubicka, Jan Faltejsek.
***
This interview, taken by Dostihov

ý svět

editor Petr Guth, first appeared recently on our Czech language pages