Submitted by

Robin

on 10. October 2019 - 12:41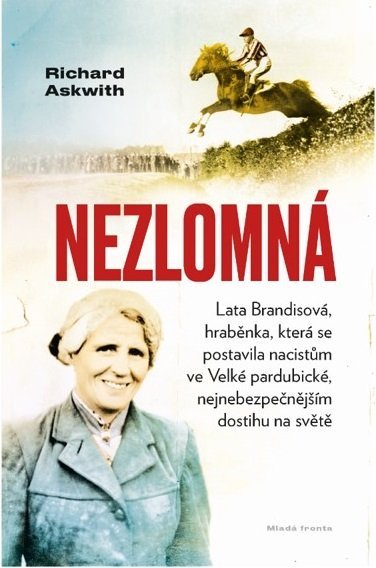 Richard Askwith's outstanding biography of Countess Lata Brandisová, who in 1937 rode the winner of the Velka Pardubicka, was published in English a few months ago. Now, the book has appeared in a Czech translation, which will be presented at Řitka on Friday afternoon, October 11th and at Pardubice racecourse on Saturday, October 12th. 
Řitka is a small town on the southern edge of Prague, where Lata Brandisová and her family lived in a modest chateau until they were expropriated in 1951. There is an event celebrating the Countess on Friday, beginning at 4 p.m. The christening of Richard Askwith's book at Pardubice racecourse will be at 2.30 p.m. on Saturday.
A review of the English edition of Unbreakable can be read on http://www.dostihovy-svet.cz/en/node/8383, and an interview with the author by leading Czech racing writer Martin Cáp is on http://www.dostihovy-svet.cz/en/node/8393